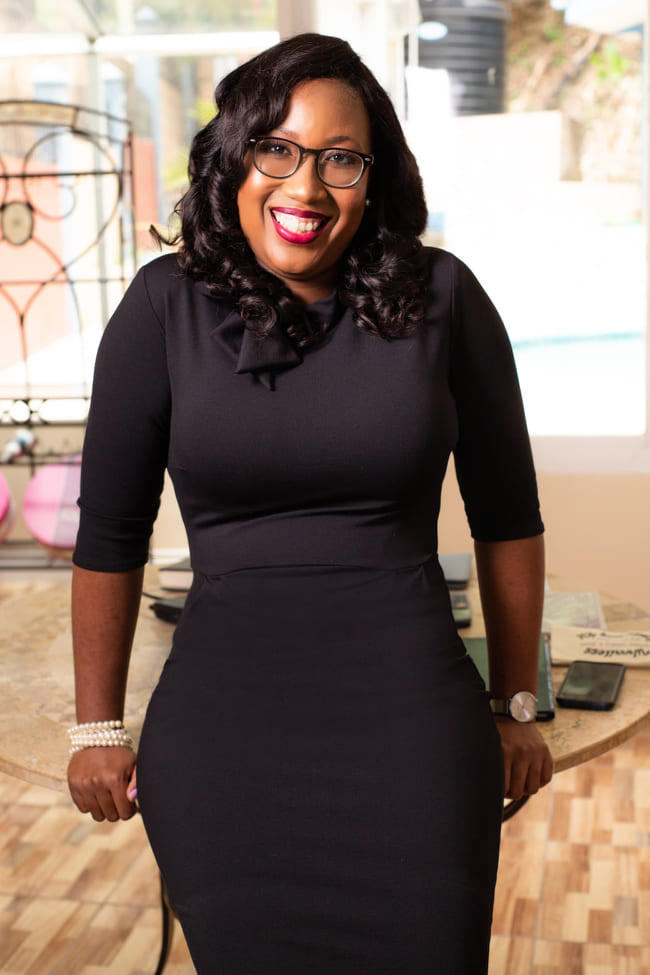 Natalie Orr is the founder and CEO of "Worriless Wedding & Events". She helps busy couples and professionals plan events
such as: weddings, birthday parties, anniversaries, baby showers, and more by providing complete event management
services.
Natalie has been involved in the financial industry for over 10 years. Her qualifications include a BSc Hons in accounting and
finance, alongside a finance specialization MBA. In addition, she holds numerous event management, wedding planning, and
event decoration certificates.
Through her expertise in finance, she strives to help clients with budget management by sourcing budget-friendly prices without compromising quality and value. Her passion, abilities, skills, and training allow her to provide clients with that one- stop solution, so that they can have a worriless experience while planning their event.
YOUR COMPANION TO PLANNING YOUR DIY WEDDING!
Engaged and decided to plan your wedding by yourself?
This unique wedding guide reveals everything you need to know for planning the wedding of your dreams! From budget and time management, to choosing the right vendors, we want to help you get past all the planning challenges. This value-packed wedding guide is filled with tips, templates and guidelines to make your planning a piece of cake!
You`ll learn:
1️⃣ All you need to know about getting your wedding planning started
2️⃣ Tips for creating your guest list
3️⃣ Etiquette for addressing invitations
4️⃣ Creating your wedding planning checklist
5️⃣ Assessing your wedding budget, and so much more!
We do hope you have an enjoyable read. For additional support, feel free to connect with us.
Thank You and Happy Planning!