IN PARTNERSHIP WITH ACCENT GROUP
Click the link below to view products:
BROWSE PROMOTIONAL ITEMS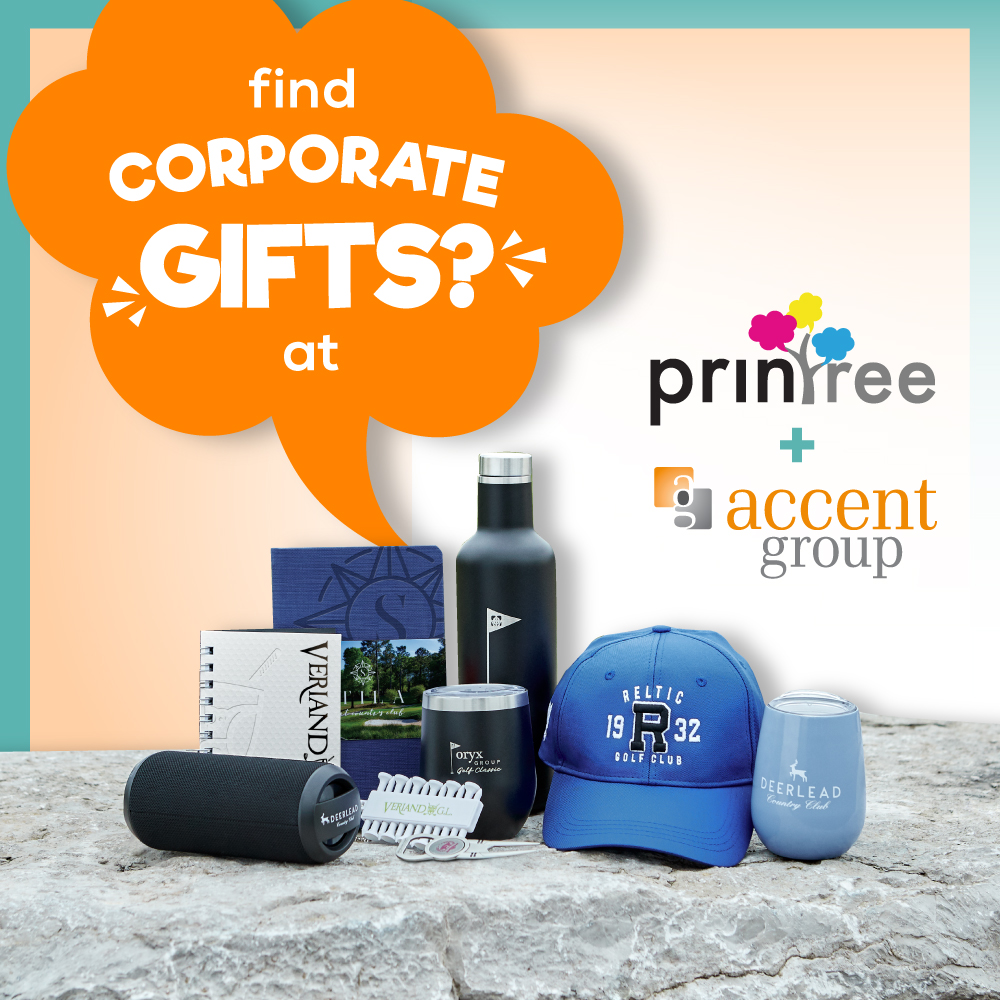 Important Note: (USD) Pricing for promotional items will be quoted in US Dollars.
To Order:
Browse
Input Specifications
Add to Cart
Check Out (No Credit Card Required)
Accent Group will contact you with Payment and shipping Options!
Timeframe: 2 to 6 weeks from approval of proof, depending on items and method of shipping.
ABOUT ACCENT GROUP
For decades, Accent has provided companies across Canada, the USA, and the Caribbean with branded merchandise that inspires.
They`ve proven how personality and precision transforms us from just another vendor into the obvious choice.
But they`re also passionate about distribution. In particular, distribution to the Caribbean.
You want the option of shipping non-urgent orders by sea, not air because your vendor offers no other option.

You want your urgent shipments to head straight to the port, not going through multiple detours because your vendor didn`t understand your instructions.


You want your orders to arrive at customs with all paperwork ready to go, not with incorrect or messy documents because your vendor typically ships `to the 48 contiguous states`.
Meet Accent. The company you keep.
Story of Accent
In the 1980s, their founder Lillian moved from Jamaica to Montreal and started her own printed goods shop. Today, Accent Group provides branded merchandise products and eStore programs worldwide.
How did they come so far?
1. Travel and innovation
Their founder looked beyond Quebec's crowded cities and formed links with Cree & Aboriginal communities
17 hours north of her new home. With only one airline and limited courier access, companies were desperately
underserved and she knew she could help. Almost from the beginning Accent became experts in challenging shipping.
2. Partner power
For her next big step, she looked closer to home – 7 hours away in the neighboring province of Ontario. She formed a
partnership with three other merch companies and together, they became the Arrow Group. The companies remained
separate but joined together for bulk buying power. Now, Accent had competitive pricing for their clients, that would
out-perform its peers.
3. Breaking borders
Canada loved Accent and what they were doing. But the 9.98 million square kilometers had them feeling a little hemmed in!
Before long Accent began offering their services to mainland USA. Then, a company from the UK offered a partnership and
Accent began offering European services.
4. The Tropics
Demand extended beyond the US shoreline – across the Caribbean right to Lil's Jamaican hometown. It was a natural next
step to leverage our advantages of shipping experience and wide product range. They became an overnight sensation!
5. Technological advancements
Many companies (like yours?) are spending too long sourcing, purchasing, and organizing shipping. Lil and her team were
determined to provide a reliable, swift system to reduce pressure on clients' marketing departments. Accent eStores was born!
Customized specifically for each company requirement, they were a hit. Client members anywhere around the globe can log in,
view approved company gift items and easily order. Accent Group takes it from there until it arrives at your door.
6. Accent Group. Innovative Minds. Global Solutions.
…and their founder? She moved back to Jamaica with her husband and lives in peaceful retirement (her identity is protected).
But Accent carries her dynamic vitality forward…
PrinTree TT is proud to partner with Accent Group and we look forward to serving you.